About Saefern, Powell, and SSYC's History
The Saefern Community
Saefern is a community of 132 homes located on the Epping Forest Peninsula between Clements and Saltworks Creeks in Annapolis, Maryland.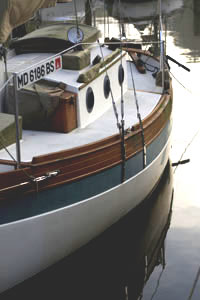 Saefern homes vary considerably in size and style but all of them have generous lots. Clements and Saltworks Creeks provide deep-water access to the Severn River and the Chesapeake Bay. Saefern has many amenities including two docks, an outdoor pool, tennis courts and a stable. Saefern was created by Eliot Powell in the 1960's.
Who was Powell?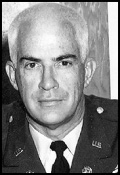 COL. POWELL, ELIOT PIERRE YOUNG, 92, a resident of Annapolis since 1953, died a natural death on November 3, 2010 at Ginger Cove. He was born February 23, 1918 in Washington, D.C. to Lester Beasley and Alice Prankard Powell. Eliot's early childhood years were spent at Rock Point, MD, where his family owned and operated an oyster shucking house and a general store. In 1925 he and his family moved to Falls Church, VA, where he spent the rest of his childhood.
While still enrolled in high school, Eliot enlisted in the Fleet Naval Reserve. Despite being only 17 at the time, he served aboard the USS Wyoming and later a destroyer. He graduated from the Virginia Military Institute in 1940 with a B.A. in English and History and remained an avid alumni supporter of VMI throughout his adulthood. Immediately after graduation from VMI he was commissioned as a Second Lieutenant and assigned to the 16th Infantry, 1st Infantry Division, U.S. Army. Eliot served in a number of capacities during World War II; his promotions took him from Infantry Lieutenant to Tank Battalion Captain to Major on General Patton's staff. He took part in the Normandy Landings and also received the Purple Heart for injuries sustained near Metz, France. After the war, Eliot remained in the Army active reserves for 30 years, serving as Governor Mandel's military advisor and Executive V.P., Department of Maryland, Reserve Officer's Association. His reserve service also included four years of active duty as Commanding Officer of the First Army's Maneuver Control Command, culminated in two years as Deputy Commander, 97th USARCOM, Infantry Division.
In his civilian life, Eliot was the CEO of a family-owned motor freight carrier operating between Washington, D.C. and New York. After expanding the business and selling it in 1960, he moved on to real estate, building and leasing warehouses in Prince George's County. In 1964, he bought 228 acres near Annapolis and developed what is now known as Saefern (SSYC), a well regarded waterfront community.
Family history was a life long interest to Eliot, leading him to publish two books, "The Powell and Prankard Families" and a history of his college classmates, "The VMI Class of 1940 - 55 Years On". Both books are in the Library of Congress. Boating was also a passion of Eliot's. As a youth he sailed on the Potomac and Magothy Rivers and as an adult he frequently cruised the East Coast from Long Island to the Florida Keys. His love of history also included an interest in the Civil War.
Saefern's Early Days
By Eliot P.Y. Powell
The date, December 4, 1964, was the date on which title passed from the five Worthington family members to Eliot P.Y. Powell, et al. I was the third owner of the 228 acres since the King's grant of the land to the original owner in the second half of the 1600's. The metes and bounds were expressed in nautical terms rather than those used in modern surveys.
The exact timing of the original grant, which I cannot precisely recall, was of great importance when, in 1965, the adjoining property owner laid claim to all of our waterfront on Saltworks Creek on the basis that it was granted by the King to the holder of that adjoining property about the same date that Saefern's land was granted. To our great relief, our grant in the 1600's preceded theirs by only a few weeks or months, but that gave us the ownership of the present Saefern shoreline on Saltworks Creek.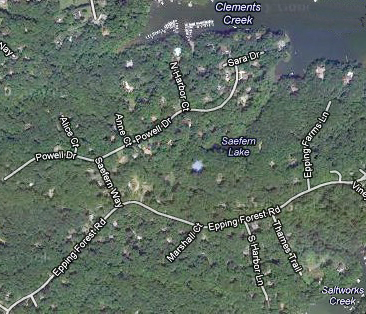 The name "Saltworks" accurately describes the early activity on that creek, but I cannot supply any further detail on that. Behind the address, 1692 North Harbor Drive, if the land is looked at carefully, it is possible to see the route of a sunken road of the colonial era running north and south to a brick making facility that was then located on Clements Creek where the West Dock hugs the shoreline. If one were to scratch off the dirt in a foot of water, one could find many pieces of brick left over from that brick making of colonial days. My interest in history made me rescue a dozen intact bricks and work them into my second Saefern house at 490 Sara Drive. At the point of 490 Sara Drive there are (or were) a vast quantity of oyster shells left there by Indians who seasonally used that site for generations.
About 1890, plus or minus, a Dr. Worthington bought the 238 acres from the original owners and built a home, complete with dug well of about 60 feet that I immediately filled in to avoid a child's fall! Dr. Worthington's house was on the top of the hillock that is southeast of the intersection of Saefern Way and Powell Drive. He was a practicing medical doctor, so it was something of a "gentleman's farm" with most of the land left treed. Severe slopes also assisted keeping most of the land out of agriculture. It is my guess, however, that the farm was logged in perhaps 1930, plus or minus. Fortunately, the severe slopes were too difficult for the loggers and those ancient trees on the slopes lived to benefit us today.
During the Worthington period of ownership, they allowed the Boy Scouts to establish a permanent summer campground where 490 Sara Drive is today. When I built my house there in the late 1960's, I filled in the old concrete 'sinks' that the scouts had built. They used Clements Creek as their swimming pool. In contrast, someone operated a moonshine still in the woods south of the terminus of Marshall Court. It was from the five children of Dr. Worthington that I purchased the farm. The husband of one of the daughters had an emotional problem and had built a remote cinder block house that I later turned into a bath house where the newer pool bathhouse is now located. At settlement on December 4, 1964, it was difficult for him to attend that event.
Before starting Saefern, I had noted that many docks in this county were allowed to fall into ugly disrepair. To prevent this happening in Saefern, I held back ten feet along the waterline of the 3200 feet of riparian waterfront and, at no cost, gave it, along with 50 acres of land and improvements that I had built, including about 100 slips at the head of both creeks, tennis courts, stable, pool and lake, to the Saefern Saddle & Yacht Club, which I had created. Since the USNA had dredged the head of Clements Creek for landfill at the USNA at about the beginning of World War II, we had an excellent, deep draft location for docks at the head of Clements Creek. I had hoped that my generous action of giving, to my financial disadvantage, all of the waterfront to the residents of Saefern through SSYC, would be repeated by other developers in the area, but it was not.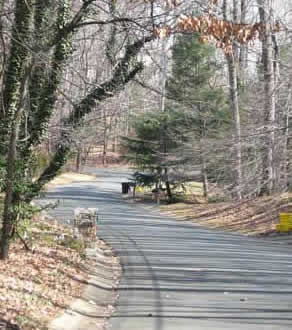 Some readers of these notes will remember that "Saefern" was the name of the Severn River between Somerset County in England and southeastern Wales during the period of Celtic dominance of that area (c. 400-900 A.D.). That is why I selected Saefern as the name for our community. Saefern's long-time residents can take it from here.