About Saefern's Social Activities
The greatest asset of a community is its members! Although Saefern has a number of wonderful amenities including a swimming pool, marinas, a barn and tennis courts, it would be ordinary without its members. They are the people who care to be informed, to get involved, to participate and to care. Saefern is extraordinary!
The Social Committee/Group is a moving target, always thinking ahead to the next activity for adults, for children and for our families of all ages. Many of our activities are now a tradition but some are still in their infancy and growing. There's always room for other clever ideas. Have a hobby or a hot button? Start a club!
Here are several that we already enjoy:
ArtFest

So far, only one, but we loved it. Had live music and all the artists in the community came out on a beautiful (cold) autumn day to show off their art and perhaps sell a few!
Dinner Dining Club, How it Works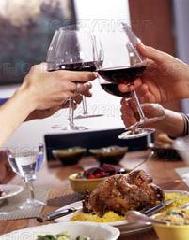 The Saefern Dinner Club is a group of 20 to 28 couples (it varies from year to year) that meet bi-monthly (last year 5 of the 12 months) in groups of four couples. Each member is required to host once (sometimes twice depending on the final schedule) a year. The host couple sets the menu according to the month's theme – then assigns recipes to the "guests" to make and bring to the dinner. While we enjoy good food, our key goal is social – our menus and recipes are neither too complicated nor time consuming. Most of us are in it just for the evenings of good company and good food!
The annual organizational meeting is held once per year. During this meeting the groups and themes for the coming year, and the determination of the number of events is established.
We contact all existing members and confirm continuing participation as well as getting new participants.
New members must be added in increments of four for scheduling reasons Note: there are always a few turnovers and always openings on the alternate list.
Newcomers to the community, in particular, are encouraged to participate – this is a great way to meet some of your neighbors!
Please consider joining!
Game Night
For those competitive adults – all manner of board games are available and the evening often ends with a rousing game of team Trivial Pursuit.
Sock Burning
This event coincides with the Vernal Equinox and celebrates the first day of spring. Burn those socks; spring is here!
Book Groups
We love reading in Saefern. Book Clubs abound for women as well as couples.
Salad Set
Luncheons for women – it's almost like building a salad "sundae" (instead of ice cream) where the hostess provides the lettuce base and all participants bring a favorite "topping" to share. These take place throughout the year without structure. When a hostess offers her home, we're raring to go. What a lovely way to get to know your neighbors.
Movie Under the Stars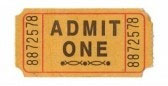 "Movie Under the Stars" says what it is and it's F-U-N --- outdoors (BYO wine and chairs) and popcorn is often provided. Most years we enjoy a double feature, something commercial and sometimes a surprise. For example, one year, we had a wonderful surprise when we were able to view a documentary made by one of our very talented neighbors.
About Eggs: Easter Egg Hunt & Labor Day Picnic Egg Toss
Almost goes without saying, can you have Spring and Fall and not have an egg hunt or toss? Often young families are visiting their resident grandparents – everyone is welcome and treasures of chocolates and jellybeans are plentiful, along with a good BBQ and social networking.
Pewter Platter Sailboat Race
This race is one of several Saefern traditions. This race brings out the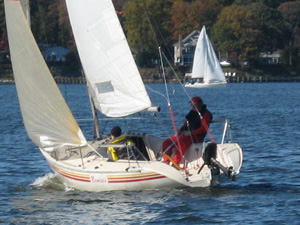 competitor in any sailor and his/her team. All sizes and shapes of sailboats are welcome. The course begins at the mouth of Clements Creek in the Severn River, continues up the Severn and around St. Helena Island (clockwise or counter clockwise – your choice) and back again. To continue with the celebration, there's a post-race party and presentation of the Pewter Platter. This winner and his/her team are next year's hosts. The race was first sailed in 1974 with 23 Saefern boats in the race. Seven of the families that participated in that race are still living in Saefern!

Swimming Pool
The Saefern pool opens on Memorial Day Weekend with a flurry of activity and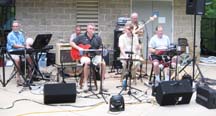 continues to be open on weekends until school is out when it changes to a daily schedule. A life guard is always on duty, even for a special pool party. But one of our favorite parties of the year is the Adult Swim Party & BBQ - either with live or DJ music, the neighbors dance, talk, swim and hang out for a lovely summer evening.